Why do I need an e-shop?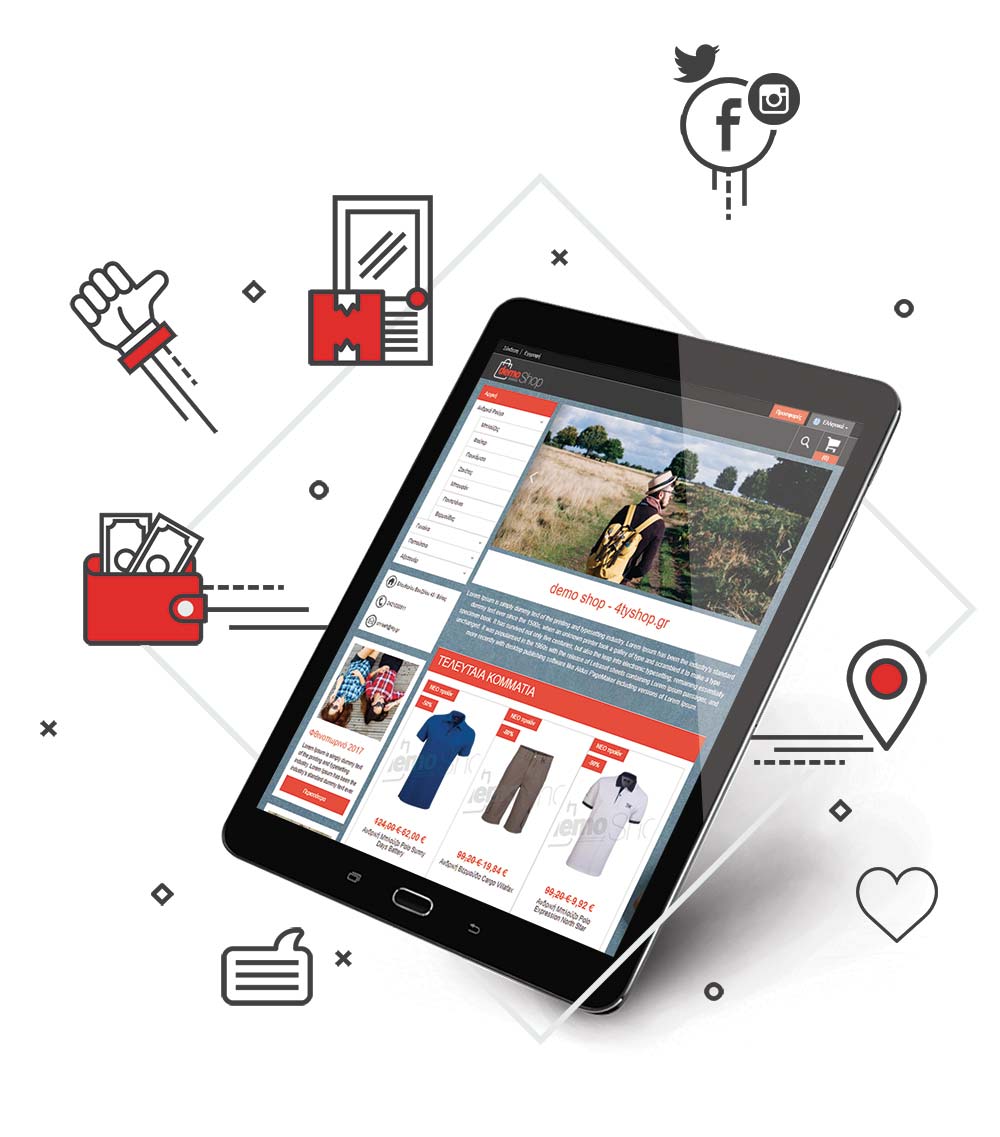 An e-shop is a website through which every business can present its products, enabling customers to purchase them anytime they want, regardless of time, official holidays and location, within Greece or abroad.
Online shopping has been established and a large proportion of consumers prefers it, especially young people who look for, compare and purchase products from their home, office or even while travelling.
Creating an e-shop is like establishing a branch store without rental, staff and maintenance costs, possibly creating customer relationships with customers all over the world.
An e-shop can be the ideal solution for a new entrepreneur who wants to start marketing his products directly to customers but does not have the necessary money to set up his own physical store. But e-shop creation can enable an existing business to expand its commercial activity, increase the customer base and consequently its profitability.
By creating an e-shop, you will see your earnings increase daily, 24 hours per day, even on holidays, without the cost of operating expenses and staff salaries. E-shop businesses increase their sales, gain more audience and a large competitive advantage.

By creating an e-shop you can reach larger audience all over Greece or abroad. Even if your prospective customers are far away from where you are, they can buy your products via your e-shop.

It takes a much smaller investment for its creation compared to a physical store and its maintenance costs are minimal.

Your products are advertised 24 hours per day and 365 days per year.

It can serve many customers at the same time, allowing them to quietly see all your products and end up with the perfect one for them.

It is easy and cost-effective to advertise your products. This is because you can easily and frequently update your e-shop with new products and offers, immediately disclosing them to the prospective customers.

The business size plays no role. An e-shop can sell infinite products.
Just the creation of an e-shop is not enough. An e-shop must meet all the modern internet standards abiding by the rules of the search engines to be successful. Specifically, it should be safe, easy to use, fast, with a good SEO and responsive design, accessible by all devices (tablets, mobiles, etc.).
---
By combining knowledge and experience, 4ty.gr provides you with the best, cost-effective solution for your own e-shop, aiming to increase your sales.