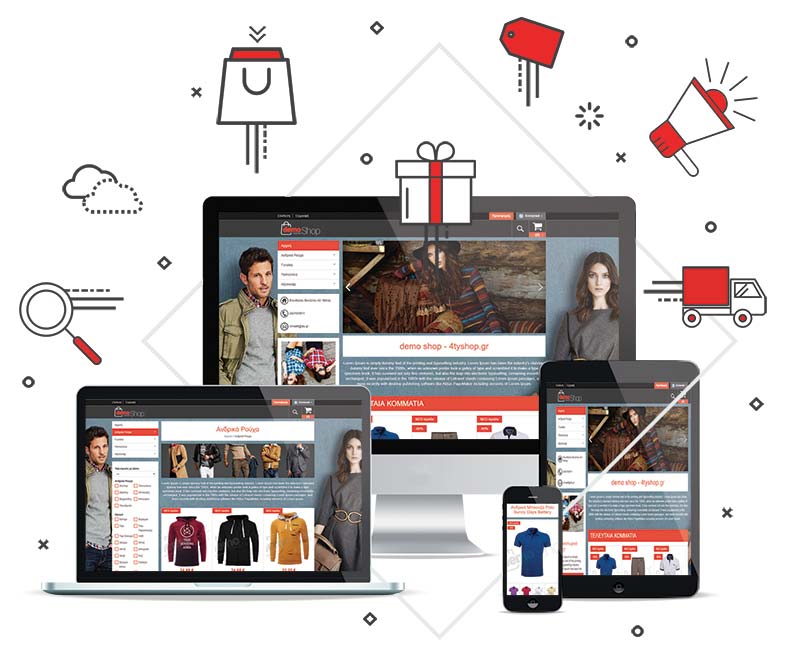 WATCH YOUR
With minimal expenses compared to those required for a physical store and negligible fixed assets, you can create your own e-shop and gain new customers while easily serving your existing client base.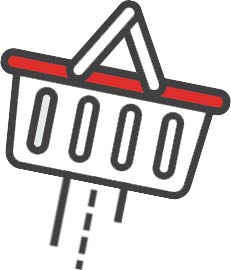 Choose the package which
best fits your business needs!
E-shop Features

#Basic

#Business Plus

#Business Pro

Product Categories

Unlimited
Unlimited
Unlimited

Number of products

100
1000
Unlimited

Search

Filters

-

Products photos

Unlimited
Unlimited
Unlimited

Products offered

-
-

Related Products

-

Products on discount

Product activation/deactivation

Watermark

-

Slideshow on home page

Sections on home page

Categories text

Content pages

Purchase means
all purchase means can be added on each package with extra cost

Pay on delivery, store, Deposit in a bank account

Pay on delivery, store, Deposit in a bank account, pay-pal

Pay on delivery, store, Deposit in a bank account, pay-pal, Payment by card

Orders are sent to the e-shop manager and buyers

E-mail
E-mail
E-mail

Social Media

Account

-
-

Languages

Greek

Greek & English

Greek, English, Russian, Bulgarian, Italian, German

Addition of more than 1 store locations

Search and print of order form by the buyer

-
-

Update of order process

Παράδειγμα

Projection
Projection
Projection

Annual subscription

150€
200€
300€
will help you to incrase sales!
---

ORDER NOTIFICATION BY SMS
Every time a visitor makes an order you get notified by sms on your mobile phone that someone has placed an order at your e-shop.
Sms packages: 50 sms, 100 sms or 150 sms

GOOGLE ANALYTICS
Via Google Analytics you can watch your e-shop traffic and other useful insights

SKROUTZ
Link your e-shop with skroutz.gr and reach its audience who compares and purchases products.

SOCIAL MEDIA
Social media can offer new and exciting ways to raise your audience, get loyal followers, and boost your e-shop sales.
We undertake the creation of accounts and advertisements on Facebook, Twitter, Google plus, Pinterest and Instagram.